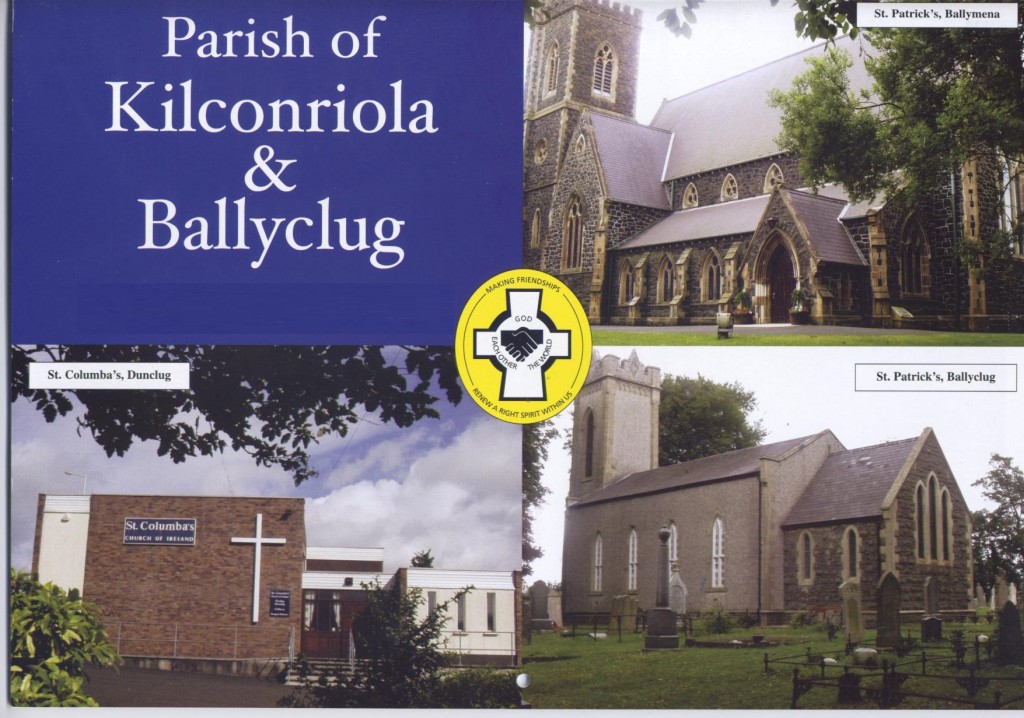 Welcome to the Church of Ireland in Ballymena! We are an Anglican Christian community focussing around three church buildings in the town:
St Patrick's (Castle Street)
St Columba's (Dunclug)
St Patrick's (Ballyclug)
Our aim is that in response to God's love, through faith in Jesus Christ, and by the inspiration of the Holy Spirit, we will make and deepen friendship with God, each other, and the world. We warmly welcome you to join us!
In this website you will find details of people, worship and activities in all three churches.
If you use social networking sites and would like up-to-date information about the parish then please go to our Facebook page and click on "like".
Pastoral Emergencies
For pastoral support please contact a member of the Clergy directly via:
phone   028 2565 2253   
General Enquiries
For general enquries the Parish Office is open from 10am til 3pm on Monday, Wednesday and Friday. The Parish Secretary is Ruth McNeill,
you can get her by:
email     kilconriola@btconnect.com
phone   028 2563 0741 – for general enquiries only.
post      Church of Ireland, Castle Street, Ballymena. BT43 7BT
---
Many of the photographs featured on this site were taken by:
Mrs Helen Weir, Mrs Loraine Watt and Mr StClair Beatty.

---