The Church of Ireland defines marriage as "a union permanent and lifelong, for better or worse, till death do them part, of one man with one woman, to the exclusion of all others on either side, for the procreation and nurture of children, for the hallowing and right direction of the natural instincts and affections, and for the mutual society, help and comfort which the one ought to have of the other, both in prosperity and adversity."
Whilst that might sound very formal, it does at least serve to show that whilst a wedding is a joyful occasion for the couple, their family and their friends, it is also to be taken very seriously as the beginning of a life-long commitment.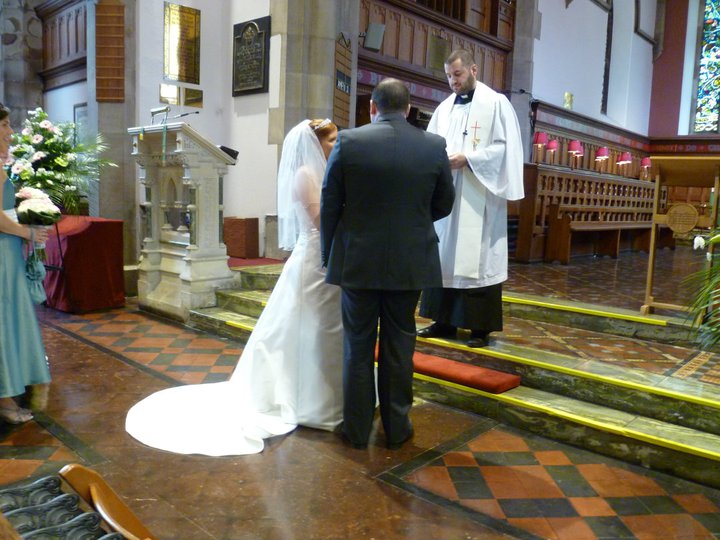 Outwardly, a Christian wedding is different from a civil ceremony in that it usually takes place within a church. More importantly, however, is that within Christian marriage there are three members of the union – the husband, the wife, and God. It is this element of faith in God that truly sets a Christian marriage apart.
Christians who are members of our parish will naturally want to marry in one of our three churches. Sometimes other couples who have no regular affiliation with  the Church of Ireland also wish to have a "church wedding". In all cases, the first port of call is the Rector. If he is happy with your reasons for wanting to marry in one of our churches, then he will meet with you to discuss dates, times, locations, and to arrange marriage preparation classes. Closer to the time of the wedding you will meet with the member of clergy officiating at your wedding (who may be the Rector or one of the Curates) who will advise you regarding the order of service, and the choice of hymns and Bible readings.
The fee for weddings in our churches covers the cost of heating, lighting, and the services of a minister, caretaker, and organist. The Rector will explain these costs to you.
The church can be open for delivery of flowers on the morning or evening before the wedding, by arrangement with the Sexton or a member of the Clergy.
All professional photography (including video) needs to be authorised by the Minister officiating at the wedding, in order to prevent any unwarranted distractions to the Minister or the couple during the service.
Please see our marriage pamphlet for non parishioners for further information.