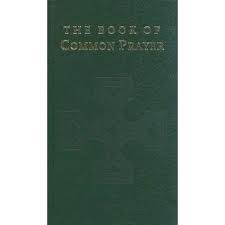 Services of worship in the Church of Ireland follow a set pattern called the liturgy. The liturgy lays out precisely what is done during the service and when. There is a rhythm to our worship: confession, absolution, listening to Scripture, saying or singing the Psalms, proclaiming our faith using the words of the Creed, praying for our own needs and the needs of the world, and going out into the world having received God's blessing. And of course in most services we also sing, and a sermon is preached!
All liturgies are found in the Book of Common Prayer (sometimes referred to as the BCP or the Prayer Book). The Book of Common was written in 1549 by Thomas Cranmer, the leading clergyman in England at the time. Over the years it has been revised to reflect linguistic and theological developments. Our Prayer Books today (published in 2004) contain services in the type of English spoken in the 16th century (thou, thee, thine) and also in contemporary English (you, yours).The old-style services are referred to as "Form One" whilst modern-language services are called "Form Two".
The central act of worship in the Church of Ireland is the Holy Communion (also known as the Lord's Supper or the Eucharist). In this service, as we receive bread and wine physically, when we believe and trust in Jesus, we also receive his body and blood spiritually. All baptised Christians are entitled to receive Communion. Within the Church of Ireland most people begin receiving Communion when they have been Confirmed, at around 14 years of age.With regard to non-Anglican visitors to our churches our general policy is that we give Communion to any person who has been baptised and who regularly receives Communion in their own denomination.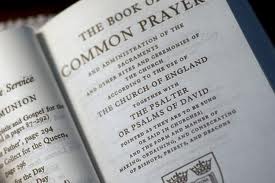 Many of our services are not Holy Communion, but rather a simpler service known as either Morning Prayer or Evening Prayer depending on the time of day. Morning Prayer has a simple structure containing confession, canticles (Scripture-based songs), Bible readings, psalms, creed, preaching, blessing, and hymns.
We also have regular Services of the Word, which are special services tailored to suit particular needs or special occasions, whilst maintaining an Anglican ethos. This sort of service is used for our Family Services and for the Living Faith service, at which the liturgies for Holy Communion and Morning Prayer might seem too formal.
Occasionally there are other services, such as Compline or the Late Evening Office. These are shorter, and are generally used for weekday evening worship during Lent or Advent. A Service of Wholeness and Healing is held perhaps once or twice a year.
There are refreshments after the service at Ballyclug 1st Sunday in the month, St Columba's the 2nd Sunday in the month and St Patrick's the 2nd and 4th Sundays in the month.
Confidential individual prayer for healing is available from our Prayer Team after every service at St Patrick's. Please speak to clergy or a church warden if you would like this. The Church of Ireland also has a dedicated Ministry of Healing at 162 Upper Knockbreda Road, Belfast BT6 9QF phone 9079 5832. Counselling hotline 0795 268 0873 email: healing@cmh-themount.org
For information about weddings click here.
For information about baptisms click here.
For information about funerals click here.
For information about our regular worship in St Patrick's, click here.
For information about our regular worship in St Columba's, click here.
For information about our regular worship in Ballyclug, click here.