ACTIVITIES FOR YOUNG PEOPLE  : SAINT PATRICK'S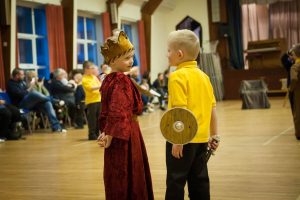 Mothers and Toddlers Tuesday 10.00 am Parish Hall
Girls' Friendly Society Tuesday 7.15 pm Minor Hall
Church Lad's Brigade Juniors Friday 7-8 pm Parish Hall
Church Lad's Brigade Seniors Friday 8-9.30 Parish Hall
Junior Youth Club (all of Primary School age) Saturday 7-8 pm Parish Hall. Price 50p – all welcome.
Senior Youth Club (all of Secondary School age) Saturday 8-10 pm Parish Hall. Price £1.00 – all welcome.
ACTIVITIES : SAINT COLUMBA'S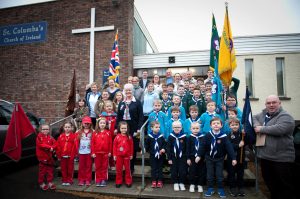 Beavers Monday 6.30 pm Mrs H Weir
Cubs Monday 7.00 pm Miss H Clarke
Brownies Tuesday 6.30 pm Mrs S Cardwell
Squirrels Wednesday 6.30 pm Mr P Houston
Guides Thursday 6.30 pm Mrs K Black
Rainbows Friday 6.30 pm Mrs H Strain
Scouts Friday 7.45 pm Mr K. Hughes
Within our parish there is a large range of organisations and activities for children and teenagers. Some take place in the Parish Halls at St Patrick's, and others at St Columba's.
All children are welcome at are young people's activities. It is not a requirement to be Church of Ireland but we would like parents to be clear that ournevents have a Christian ethos.
The Rector is ultimately responsible for youth ministry within the parish. He is advised by the Young Persons' Steering Group, which consists of the clergy, youth workers, and several representatives of parents, Sunday School teachers, and young adults.
The Clergy oversee teaching at school assemblies, children's talk during Sunday worship, confirmation classes, and the liturgy for Family Services.
Most other children's activities within the parish are the responsibility of our two Youth Workers, and their duties include coordinating the Sunday Schools, the Youth Club, the Youth Fellowship, the Holiday Bible Club, the Summer Scheme, and many other occasional activities that occur throughout the year.
Children and Youth Workers
Since 2000 the Parish has employed Children and Youth Workers. Presently there are two such people – Lucy McLaughlin and Alan Ross who are employed on a part-time basis. They have been in post since 2006 and work together to develop this ministry.
Lucy McLaughlin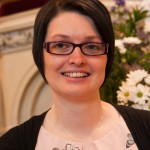 Lucy is primarily responsible for the younger children and has been a member of the parish for many years and has been involved in various aspects of parish life before her appointment. As well as this part-time work she also works as a Classroom Assistant in Castle Tower School and previous jobs have also been with children. She is married to Thomas and they have a young son Matthew.
Alan Ross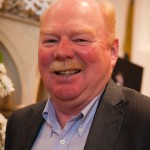 Alan is primarily responsible for the older children (11 – 17) although he works with children of all ages. In addition to his regular duties, Alan is also the Captain of the Church Lads' Brigade at St Patrick's.
Alan is a life time member of the parish and has especially been involved with the Church Lads Brigade since his earliest days. He is presently the Captain of the Company. He works with Royal Mail as a postman. Married to Dorothy, they have three sons – Glen, Connor and Callum – now young men.
Both Youth Workers can be contacted by email at:
lucylloyd102@hotmail.com