The Parish of Ballyclug goes back to Mediaeval times – the first recorded mention of the parish is in 1306.  The links between the two parishes go back into history and for many years the vicars of Ballyclug were also curates of Kilconriola.  Between 1841 and 1872 each parish had a separate rector but since then the parishes have been joined.
The name Ballyclug signifies 'Town of the Bell'.  The parish consists of quite a few townlands, one of which is Ballymarlagh.  It is in this townland that the present church is situated in a picturesque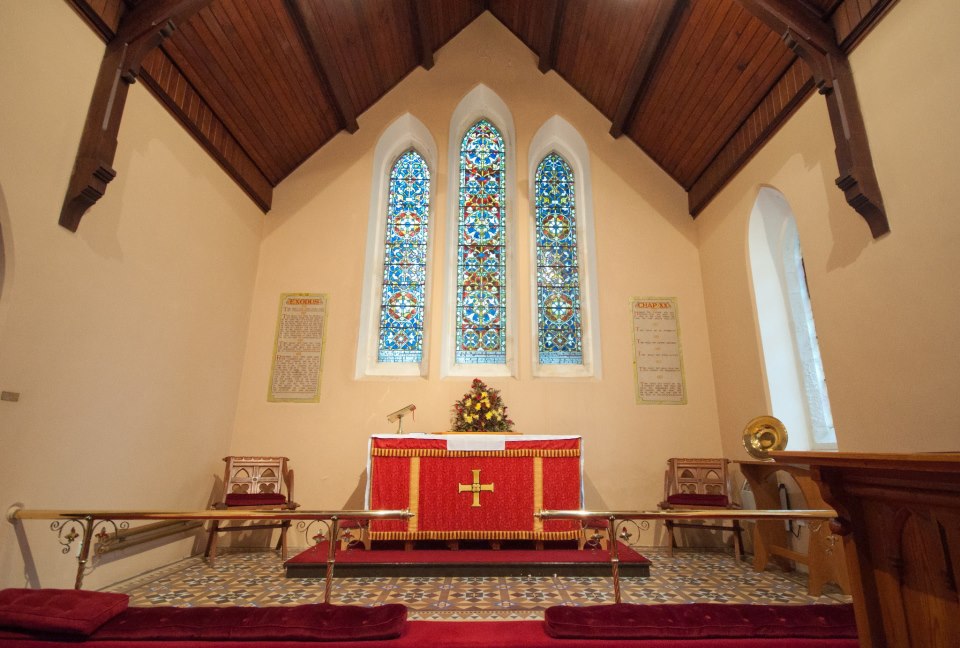 setting amongst trees about a mile from the town along the Larne Road.  It is thus passed regularly by countless people.  To parishioners and locals it is very often simply known as 'Marlagh'.  The original church was at Ballylesson but it was reported as being in ruins in the 17th century and to day only the foundations remain.  The present church was built in 1844 but today it has a much finer appearance due to the addition of a chancel, vestry porch and more windows.  The whole building was refurbished in 1994 to mark the 150th anniversary of the church.
During much of this century the congregation at Ballyclug was rather small.  Since the 1980s however, many more people go out from the town for Sunday worship which is held at 10 am.  They like the friendly atmosphere, the lively participation, the country setting and the early start!  Also some particularly like the use of the traditional language version of the Prayer Book services. There is a strong sense of community amongst the Ballyclug folk and warm welcome for all.  For those without transport a bus is provided which brings worshippers to and from the church.
Recently extensive work has been carried out in the grounds of the church and this has greatly enhanced the beauty of the setting for our worship.