St Columba's Church, Dunclug, is a multi purpose building, situated at the corner of the Doury Road and the Grove Road at the north end of the town. It was built in 1975 in response to new housing developments in the area. Through the hard work of many, solid foundations were laid for this new church family and these continue to be built on to this present day. While in the early days most of the people came from the immediate area, today the members of the church are drawn from throughout Ballymena.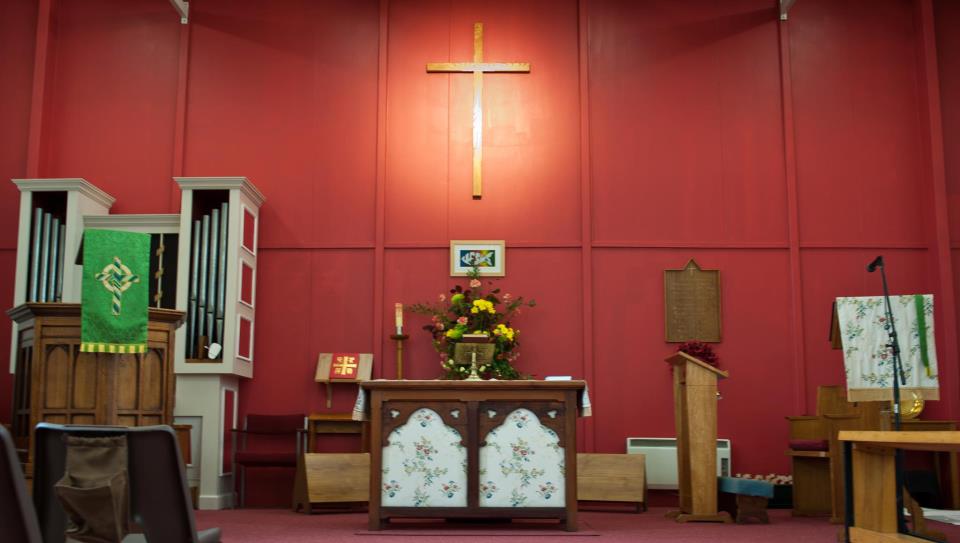 The church has a special atmosphere – relaxed and welcoming. Many over the years have responded to its appeal and have made their home there. They have found a caring and supportive church family. People are put at their ease and are given space to be themselves and to make their own contribution. Those who come to St Columba's value the sense of community and the lively and informal style of worship!
St Columba's named after one of Ireland's earliest saints, also known as Colum-cille, which means "dove of the church".  He was born in Donegal in 521 and trained as a monk.  He then spent fifteen years preaching and teaching in Ireland.  Over 300 churches are reckoned to have been started by Columba and he also founded monasteries at Derry, Durrow and Kells.
In 565 he left Ireland with 12 companions for Iona, an island off south west Scotland.  There he founded a monastery.  His motives for leaving Ireland have been variously explained.  One of these is that it was a punishment for his responsibility for a battle between monasteries, supposedly over a psalter which he had copied and refused to give up.  Many were killed in the battle and legend has it that Columba vowed with God's help to convert as many people in Scotland as had been killed in the battle.
St Columba was to spend the remaining 34 years of his life travelling through Scotland preaching and teaching as he had done in Ireland.  He converted King Brude of the Picts and many of his people and founded churches and monasteries.  Since that time his monastery at Iona has had a stormy history but today it plays an important part in the life of the church and is a place of pilgrimage for many.