The Officers of the Church are the Churchwardens, the Glebewardens, the Honorary Secretary, and the Honorary Treasurer. All of them are members of the Select Vestry.
There are six Churchwardens, who are responsible for ensuring that our three churches are ready for worship every Sunday. This includes opening the churches, supervising the lighting, heating and sound systems, and handing out Prayer Books and Hymnals to worshippers as they arrive. They are also responsible for overseeing the collection of the Offering, as well as maintaining order in the body of the church during services. There are two Churchwardens for each of the three churches. One of each pair is appointed by the Rector, and the other is elected at the Easter Vestry.
ST PATRICK'S
I am very happy to be offered the opportunity to serve as People's Churchwarden. Twenty years ago, I was the Rector's Churchwarden and I do notice that the
duties for both wardens have changed
quite a bit since then, so there is a bit of apprehension, but hopefully all will be well! And after the busyness of a Wardens's Sunday I will look forward to relaxing with (my favourite) Classic FM and a good novel.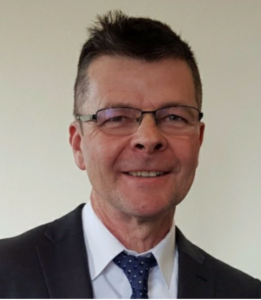 Jim Thompson
I like outdoor activities and work as a gardener. My sporting interests include football and cricket. I also enjoy read- ing, especially books by the Reformers and Puritans.
I am very pleased to have been chosen as Rector's Church- warden and look forward to doing the various duties which are involved with this position over the coming months.
BALLYCLUG
I have been a member of St Patrick's,
Castle Street for most of my life. I was
baptised at Ballyscullion and confirmed
in St Patrick's Church. My father, Stew-
art Dixon was a parishioner at Bally-
clug, whilst I attended St Patrick's,
Castle Street as a member of the Parish
Choir. I have served three terms of
office as a Churchwarden at St
Patrick's, 2007, 2016 and 2017. Fol-
lowing my marriage to Alex in Ballyclug
we both decided that we would like to
continue to worship at Ballyclug and we have been made to feel very welcome there. Canon Mark McConnell asked if I would be his Warden and I felt very honoured to be asked. I look forward to serving out at Ballyclug.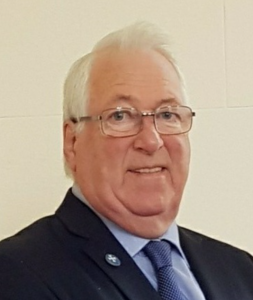 Jackie Greer
I served my time as an engineer with the Merchant Navy and worked with several local companies since leaving the Navy. I became a member of St Patrick's when I met my wife. We have three grown up children and three grandchildren. This will be my 13th year as Church- warden and I feel particularly privi- leged to be part of the 175th Anniversary at Ballyclug. I thoroughly enjoy my role in the parish and the continued involvement with the vari- ous work parties in the upkeep of the church and graveyard. My hobbies are music and caravanning.
ST COLUMBA'S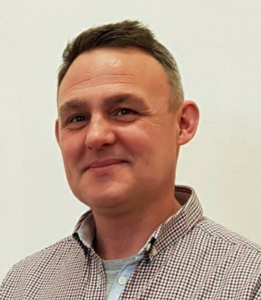 Billy Taylor
I grew up in and still live in Ballymena, although when I was young I spent weekends and summers in Carnlough and attended the Church of Ireland there. I have lots of wonderful childhood memories but sadly lost my sister and father before meeting my lovely wife Emma 20 years ago in 1999. We married in 2006, and although in a mixed relationship started attending the Church of Ireland when our first child Daniel was born in 2008, Olivia came along 3 years later. I work in Caterpillar in Larne as a joiner and have been working there for the past 16 years now. I have met some wonder- ful people through the church, who are so committed to their faith. Our kids have enjoyed Cubs, Scouts and Sunday School and various events organised by some of these dedicated people. I look forward to the next year and hope I can contribute in some small way.
Kenneth Hughes and Billy Gillespie are our Glebewardens, who deal with any issues relating to the buildings and land owned by the Church. There are two Glebewardens, one of whom is appointed by the Rector, and the other is elected at the Easter Vestry.
Ronnie FLemming is the Honorary Secretary, who records minutes at each meeting of the General Vestry and Select Vestry. He receives official correspondence to the parish, and issues correspondence when directed to do so. The Secretary is elected at the first meeting of the Select Vestry each year.
Richard Cotter is the Honorary Treasurer, responsible for overseeing the financial resources of the parish, assisted by the Finance Committee. Richard receives invoices, issue cheques on behalf of the parish, and prepares the financial accounts for auditing each year. The Treasurer is elected at the first meeting of the Select Vestry each year.
---
Churchwardens' photographs taken by Mrs Loraine Watt.