The Officers of the Church are the Churchwardens, the Glebewardens, the Honorary Secretary, and the Honorary Treasurer. All of them are members of the Select Vestry.
There are six Churchwardens, who are responsible for ensuring that our three churches are ready for worship every Sunday. This includes opening the churches, supervising the lighting, heating and sound systems, and handing out Prayer Books and Hymnals to worshippers as they arrive. They are also responsible for overseeing the collection of the Offering, as well as maintaining order in the body of the church during services. There are two Churchwardens for each of the three churches. One of each pair is appointed by the Rector, and the other is elected at the Easter Vestry.
ST PATRICK'S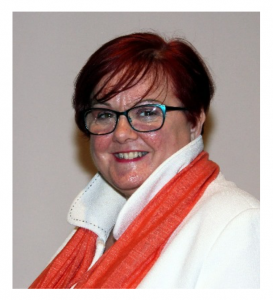 Ruth Dixon – This is my third term as a Churchwarden. In 2007 I was the People's Churchwarden and then Rector's Churchwarden in 2016. I thoroughly enjoyed my time in both positions. When I was asked recently if I would like to be considered for People's Churchwarden again I considered it a real honour to be asked and decided I would let my name go forward. My father had also been a Churchwarden on three occasions and I thought it would be nice to hold the same record as him. I was a member of the GFS which I really enjoyed and later joined the choir. At present I work as a legal secretary in Belfast. My hobbies are numerous but my favourites are singing, Bible Study and I just love a bit of retail therapy.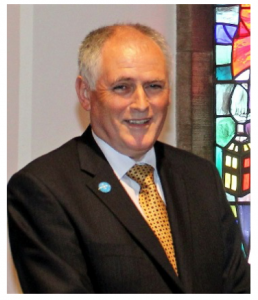 Alex McNeill – I am employed as a manager within the public sector. Having attended evening service in St Patrick's for several years I was privileged to be asked to be Rector's Churchwarden. Over recent Sundays I have met many parishioners not previously known to me and during my term in this office I'm sure I shall meet many more. My interests include beekeeping, antiques, photography and gardening.
BALLYCLUG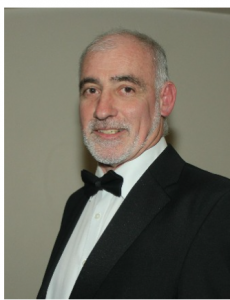 William Burnett – I am delighted that Mark has asked me to continue as Rector's Churchwarden at Ballyclug for another year. I married Karen four- teen years ago and we have six children between us. Most of them have left home but they tend to come back on a regular basis and we are delighted to see them and enjoy their company. Karen and I enjoy holidays but as we both work we are restricted on how often we can get away.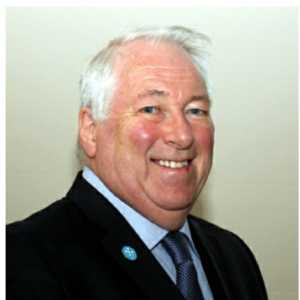 Jackie Greer – I served my time as an engineer with the Merchant Navy and worked with several local companies since leaving the Navy. I became a member of St Patrick's when I met my wife. We have three grown up children and two grandchildren. I would like to thank the congregation of Ballyclug for choosing me once again to serve for another year and for their continued support. I thoroughly enjoy my role in the parish and the continued in- volvement with the various work parties in the upkeep of the church and graveyard. My hobbies are music and caravanning. Since retiring last year I wonder how I ever found time to work. One of the best things that has happened this year was being presented with a little grand-daughter called Evie a few weeks ago.
ST COLUMBA'S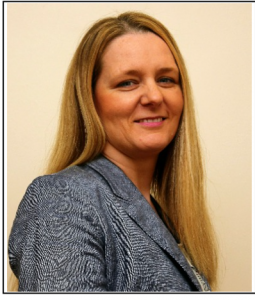 Laura Doole – I come from Ballymena and live with my fiancée Alan and our precious daughter Alanna Anne. I qualified as a legal secretary/office manager and have worked in various Government Offices. I am currently employed as a secretary at Dunclug Primary School. My hobbies include music, reading, study of 'The Word', walking, fashion shows and travelling. I have been a parishioner of St Columba's Church for many years and have held various posts within the organisations connected with St Columba's. This includes acting as People's Churchwarden for Revd R Elsdon and Bishop P Storey. To be asked to be Revd McConnell's Churchwarden is not only humbling but a true honour and to take part in God's plan for St Columba's and the spirit filled team of clergy and lay ministry is most exciting.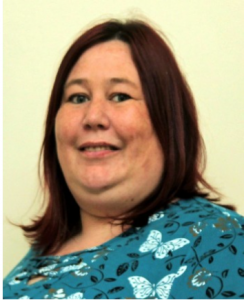 Elizabeth Peachey – I was born in Germany as my father was in the army. After he left the army we returned to live in Ballymena. Upon leaving school I trained to be a hairdresser, but now I do voluntary work for Good Morning Ballymena and for the past twenty years have been working in a voluntary capacity with the Girl Guides. I have three daughters Chloe, Danielle and Kathryn whom I absolutely adore. It was a privilege to be asked to let my name go forward as People's Churchwarden for St Columba's. I have been a member there for the past twenty years and hope many more years to come.
Peter Chestnutt and Kenneth Hughes are our Glebewardens, who deal with any issues relating to the buildings and land owned by the Church. There are two Glebewardens, one of whom is appointed by the Rector, and the other is elected at the Easter Vestry.
Alastair Marrs is the Honorary Secretary, who records minutes at each meeting of the General Vestry and Select Vestry. He receives official correspondence to the parish, and issues correspondence when directed to do so. The Secretary is elected at the first meeting of the Select Vestry each year.
Richard Cotter is the Honorary Treasurer, responsible for overseeing the financial resources of the parish, assisted by the Finance Committee. Richard receives invoices, issue cheques on behalf of the parish, and prepares the financial accounts for auditing each year. The Treasurer is elected at the first meeting of the Select Vestry each year.
---
Churchwardens' photographs taken by Mrs Loraine Watt.