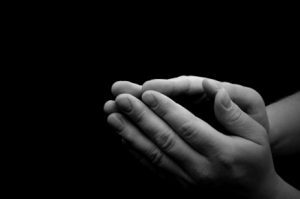 Healer Prayer Group
The Healer Prayer Group was formed more than 20 years ago. It meets every Tuesday at 7:15pm in the Clergy Vestry. (Enter via the larger of the two doors under the Bell Tower.) Each month the Rector gives the Group a list: to give thanks for, to pray for, and to remember. This is supplemented each week by requests given to the members. Prayer requests come from all over the world. Please contact Adelaide Nimick for more information.
Prayer Support Teams
The Prayer Support Teams began in September 2000. There are six teams with 10 members in each team. Each works on a rota basis, and has a designated leader. The leader and their phone number is on the church notices each week. Anyone requesting prayer support can contact any of the team leaders, or alternatively the clergy or the Parish Secretary. The message is then passed down the team. Prayer is offered over the next 4 weeks. Why do we do this? We believe that God hears and answers prayer. We come to Him through our Lord Jesus Christ. We read in James 5 v 15 – "The prayer offered in faith will make the sick person well; the Lord will raise him up."
Healing Services
From time to time in each of the three churches the worship takes the form of a 'Celebration of Wholeness and Healing' which includes the laying on of hands with short prayer for all who come to the communion rails.
Healer Prayer at Home
Anyone who would like the healing ministry in their homes (including where appropriate anointing with oil) should contact the clergy.
Church's Ministry of Healing
This Church of Ireland ministry is based at 33 Dargan Road, Belfast. It oversees healing services in various places in the province, and also provides prayer for the sick, prayer counselling, individual ministry and training for the healing ministry. If you wish to contact them directly, their telephone number is 9078 2159.
Divine Healing Ministries 
This is an interdenominational healing ministry based at 32 Townsend Street, Belfast. It seeks to promote healing for the individual but also for our land. It organises healing services in various churches on a regular basis. Telephone them on 9031 1532.
Lunchtime Prayer
On Mondays to Fridays throughout the year, a short service is held in St Patrick's from 1:15pm til 1:30pm. A passage of Scripture is read and prayers are offered up for the parish. Generally only the person praying is present, but occasionally parishioners and visitors come and join them, and are very welcome to do so.
Monthly Prayer
A group of parishioners meet together on the first Saturday morning of each month to pray for the needs of the parish and the local community. The group meets from 8am til 9am in the Jubilee Room in the Parish Halls.